Whether you are doing a full DITY, partial DITY or using military movers, I highyl recommend putting together a "First Week Box" and making sure it stays with you. The name is pretty self explanatory – it's a box with enough household items to get you through the first week at your new home.
This box is helpful even if you're doing a fully DITY so that you're not digging through boxes to find the essentials. If you're using movers, this box will help you bridge the gap until your goods arrive and are unpacked!
So what might you need in your First Week Box? I have compiled a list of household items that are helpful for that first week.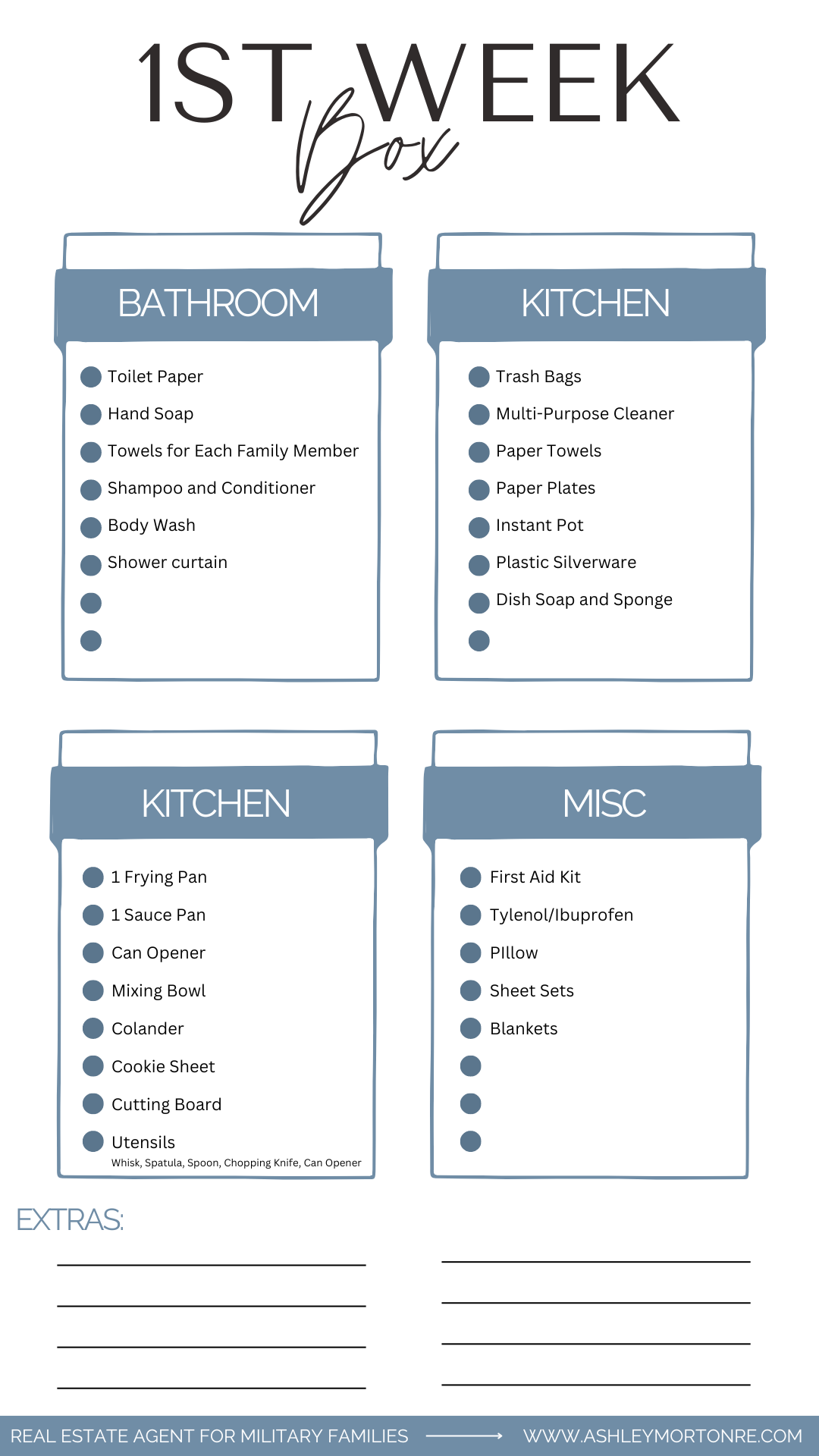 Depending on your family, your "first week" box could vary significantly! If you have kids you may want to to add a few of their favorite toys or activities. (I have each of my children pack one backpack each for "fun" items.
If you have pets, be sure to include water & food bowls, treats for the road, and food for the week.
Sometimes we like to do a grocery pick-up order for some of these items. The box and pick up order will help you get settled quickly and feel more at home.