From ordinary to extraordinary
Staging a home is the secret weapon in selling your property quickly and at a higher price. Discover the transformative power of home staging and unlock your property's full potential, maximizing its appeal and increasing your chances of a successful sale.
Maximize your home's potential
Many sellers want to know, is home staging effective? If you want to sell a home quickly and for the best possible price, staging is one of the easiest ways to make it happen.
Staging a home ensures that buyers see it in its very best light, and can help illustrate what a property can offer without requiring a complete makeover.
But I like to let the statistics do the talking! Over 80% of home buyers say staging makes it easier to visualize the property as a future home.
Prep Your Home to Sell!
Getting ready to sell your house? Then it's time to roll up your sleeves and get to work! Selling a home, after all, entails a whole lot more than just planting a "For Sale" sign on your front lawn or uploading a few random photos of your place, especially if you're angling for the most cash.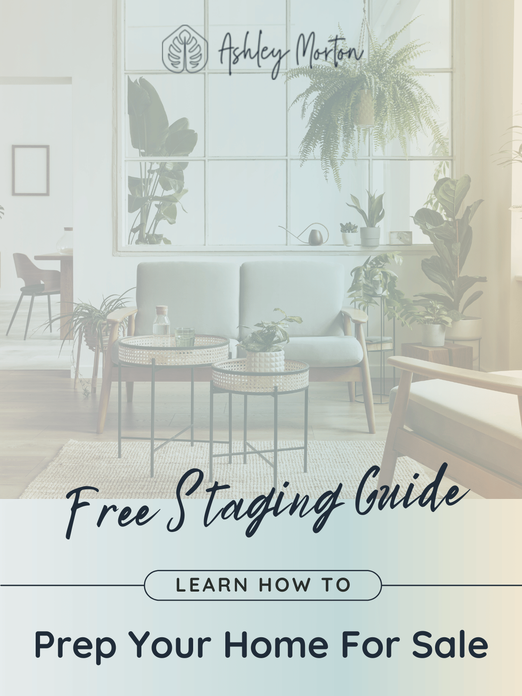 Staging Your Home
The Complete Playbook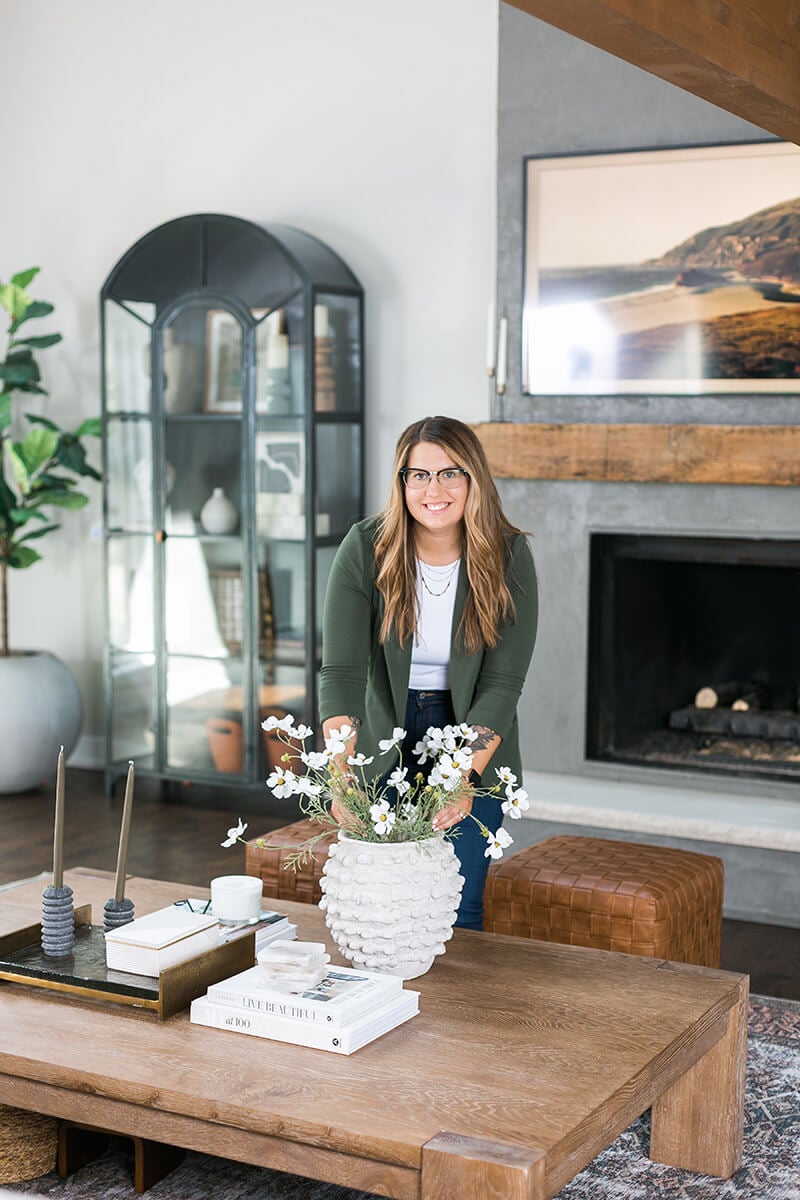 Amazing Success Stories
Nothing makes us happier than seeing our client's fully realize their real estate goals.

"Ashley is awesome to work. Super knowledgeable and fun personality. You won't be disappointed."

"I highly recommend Ashley! She's amazing with offering so much help & any resources she can offer, she does! She takes so much time to personally get to know your needs & will never pressure you into something you aren't comfortable with. She's quick with replies and wants t
…
o help find your dream home!"

"Working with Ashley was wonderful! She's incredibly knowledgeable about buying a house through the VA and made buying our home so much easier than we could've ever imagined. Ashley is quite literally a wealth of knowledge when it comes to buying a house. We're thankful that
…
a couple of our friends had recommended her to us."

"Ashley is truly the best realtor we've worked with (we've worked with many as we're a military family who moves often). We reached out to her for help to sell our house. She came to meet with us and we ended up deciding right there she was who we wanted to work with. She was
…
incredibly knowledgeable, respectful and friendly. When it came time to stage our house she literally ran around bringing this to different rooms to help me prepare since I was running behind. Her knowledge and work ethic is unmatched! My husband and I both said multiple times we wished she could've helped us buy our new home at this duty station. Highly recommend Ashley to anyone and everyone!"

"Highly recommend! An agent with an infectious positive attitude and joyful presence! I can't sing enough praises about Ashley! Here communication is top notch, friendliness is off the charts and whether you are working with her or for her she makes it a pleasant experience
…
with her calm and pleasant demeanor. If you are looking for a Realtor that will be a joy to work with than look no further. You will get topnotch service with less stress than the competition!"

"Ashley knows her stuff and keeps up with the constant changes in the market and seller habits. More importantly, she gets to know YOU so she can be efficient with your time. This is particularly important for me as I don't have tons of time to waste, and that efficiency neve
…
r felt cold or uncaring. I'm super grateful to have found Ashley."

"Ashley is ON THE BALL! Not only is she professional but so personable and funny and relatable! It's like working with your best friend. She goes above and beyond for her clients and it truly shows!!"

"I took one of Ashley's free classes about first time buying with the VA loan. It was SO incredibly helpful. Ashley is so knowledgeable, versatile, and pleasant to work with. I highly recommend her, especially if you are a first time home buyer."

"Ashley is an amazing agent! She is always friendly and professional! She is an expert in her field and it shows through how thoroughly she handles each phase of the transaction! I trust and recommend her 100%!!!"

"Ashley Morton is a realtor peer I have worked with. Not only did she represent her clients well in a deal but she also made sure my clients were satisfied as well. She cared about everyone in the transaction which made it go smoothly for both of our clients! Who you work wit
…
h matters!"
I'm Ashley
I'm a Realtor, Military Spouse, and Mom of 2 kids and a doodle! Our family has PCS'd 3 times and lived in Jacksonville for a total of 5+ years. Which means I understand the challenges of juggling work, family, deployments, and life changing relocations.
It's felt like my home, my city, since the day we arrived. I love Jacksonville because it's a city that has something for everyone. Whether you're looking for beaches, history, culture, or
outdoor adventure, you'll find it here.
Ready To Take The Next Step?
Not sure if now's the right time to buy or sell? Need a reliable contractor? I'd love to get to know more about you and your needs! Feel free to use any of the options here to get in contact with me!